Jumpers

Non-Jumpers

Pizzas

Price

2 hour Birthday
Packages

Basic

6-8

4

1

$31 

per person(conditions apply)

---

Rookie

10

6

2

$300

(Mon-Thurs)


$350

(Fri-Sun + Holidays)

---

Pro

15

8

3

$450

(Mon-Thurs)


$525 

(Fri-Sun + Holidays)

---

Extreme

20

10

4

$600

(Mon-Thurs)


$700

(Fri-Sun + Holidays)
*Birthday child included. $35 / Additional Jumper. $5/ Additional Non Jumper outside of package ALLOTMENT.
 Basic Package Conditions: Party room is not included. No cake or decorations allowed in general snack shack area. please ask jump crew for more details.
Please ask store associate for details. Please note that there is a limit for non-jumpers per package.
2 hour all-access Wristband
1-XL Pizza
1-Can of Pop (Sprite or Coca-Cola) per person
ROOKIE, PRO and EXTREME Parties Include:
*Please be advised due to managing capacity, there will be a set number of spectators/parents allowed per party package/booking.*
45 minute private party room (within 2hr time)
Dedicated Party Host
2 hour all-access Wristband
Party Invitations
Aerosports Grip Socks
2 Litre assorted pop for jumpers
Spin on our wheel prize (birthday child)
ASK THE KIDS, THEY'LL TELL YOU, AEROSPORTS IS AN AWESOME TIME AND A BIRTHDAY TO REMEMBER!!
We feature a full assortment of birthday party packages, options, and add-ons. Aerosports Brampton hosts 4 party rooms along with a large corporate area to accommodate up to 100 guests.
Our trained Party Hosts make it a complete breeze for parents. They complete the birthday experience by playing games and interacting with party guests. Parents can choose to join in the fun or relax in our comfortable WIFI enabled perimeter.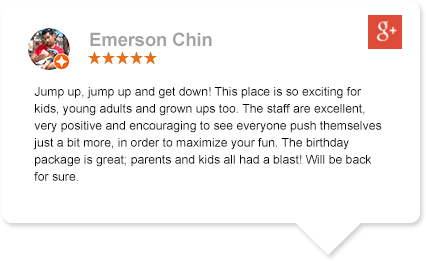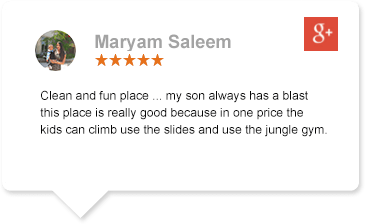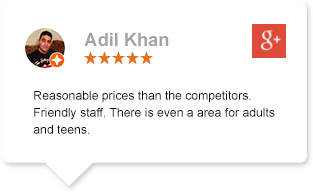 JUMP
ON IT!
Our birthday party options mean kids and parents come home happy!
One of our dedicated party planners will be in touch within the same or next day. Please see additional important information in the section below.
If you would prefer to speak to us now, we invite you to call at (905) 796-2376.
ADDITIONAL IMPORTANT PARTY INFORMATION
We're here to ensure your party is fun and remembered for a long time! If you have any questions, you can reach our Event Coordinators at (905) 796-2376
BASIC PARTY:
Socks & party room not included.
No outside food will be allowed in the facility (including birthday cake).
No party decorations (including pinatas, confetti or silly string) with this package.
Minimum 48 hours notice for booking, must be done directly through the Event Co-ordinator.
Full payment required at time of booking.
Birthday promos do not apply to this package.
Food add-ons do not apply to this package.
ROOKIE, PRO AND EXTREME PARTIES:
50% deposit must be made at time of booking, cancellations must be made 7 days before the event.
You are welcome to bring your own decorations and decorate the room
No pinatas, confetti, or silly string.
No outside food or drinks will be allowed in the facility with the exception of a birthday cake. Birthday Cakes must be FREE OF ALL NUTS or it will not be permitted in the facility.
Minimum 48 hours notice for booking, must be done directly through the Event Coordinator if less than one week.
Regular pricing for children 2 and under does not apply to birthday parties.
It is recommended the group arrives 20 minutes before the reservation time.
To save time at check-in, have party guests fill out waivers online in advance. For waiver confirmation, you can email the guest list (first and last name) to party@aerosportsbrampton.com prior to the event date.
Downgrading/Upgrading Party Packages: All party package changes must occur at least 7 days in advance. Extreme Party packages can only be downgraded based on the availability of a smaller party room. If there is no availability for a smaller room, a $100 room rental fee will be applied.
* Holiday & Weekend Pricing Applies
Loot Box – $6.00
( Pen, Ring Pop, Mini Bubbles, Assorted Candy, Small Toys, Bag of Chips & Fruit Snacks, mini chocolate bar)

XL Pizza – $22-25.00/pizza, 12 slices
(Choice of Pepperoni, Cheese, Vegetarian, Hawaiian )
Fruit Platter – $30.00 (*Feeds 10-12 people)
Veggie Platter – $25.00 (*Feeds 10-12 people)

Additional 2 litre Drinks – $6.65
Mega Size Chips – $10.00/Extra Large bag (Doritos, Regular)

Bowl of Popcorn – $6.00/Large bowl
Chicken Bites – $16.00 (12 pieces)
Chicken Wings – $16.00 (12 wings)
(*tax not included in pricing shown)